Tartan Fields Market Update
Tartan Fields Market Update
Seasonality of Real Estate Sales
Clients alway ask ..."When is the best time to Sell my Home" I've included a 2017 Seasonality Chart below to illustrate when homes sales occurred in 2017. This chart outlines historical trends for 2017, but keep in mind.... there are always Buyers in the market regardless of the time of year. If your home is Priced well compared to comparable homes and it is Properly Positioned and Marketed and exposed to the most qualified buyers as possible it is possible to sell anytime. (See Case Study Below)
You will notice 2 early sales in the month of February and then the majority of home sales occurred between April and August. There were a few stragglers in Sept and Nov. Once we reach August 1st new sales significantly slowed down probably because for the "School Year Effect". If you are thinking about selling in 2018 it's important to to get your house ready for the market in the Early part of the Year. If you wait until JUNE.....you will have a lot more competition.
NOTE: I like to bring houses to market approximately the last week of February or 1st first week of March (when possible) to take advantage the uptick that we see in the early spring and beat the sellers that wait until May or June to come to the market.
Tartan Fields - Absorption Rate- Months of Inventory for Homes listed over $600K
This Absorption Rate Chart illustrates the Month of Supply of Home Inventory above $600K. Please note it takes into consideration sales in the last 3 months 6 months and 12 months. Based on the trailing 12 months activity there are currently 9.8 months worth of inventory on the market.

In the last 12 months:

22 Homes sold

3 Listings expired or were withdrawn.

18 active listings currently on the market. (as of 11/14/2017)
(If you are thinking about selling be sure to call us for a FREE Market Positioning Survey 614.323.1249
(Make sure you home is positioned to SELL before your neighbors? PS: Price in NOT always the determining factor)





Active - Sold and Expired Chart.
When meeting with clients to establish an "Asking Price" for their home, I frequently like to review the Active-Sold-Expired Chart below. (This gives a good visual of where other homes have been successful and while others have struggled.)
The Active-Sold-Expired Chart compares the Square footage of a property to the listing price and selling price of homes. As you can see, the majority of the sales in Tartan have occurred below the $800,000 price range on this graph.
The Green triangles represent the active inventory

The Blue dots represent the Sold inventory

The Red squares represent the homes that expired or were or were or were withdrawn from the market
Important Take Aways: There seems to be a lot of resistance above $800,000 in this neighborhood, but if your house has unique selling features like it a fantastic Golf Course, beautiful kitchen a fantastic, a stunning Recreation room or a spa like master suite than we would want to to focus on those features and drive as much attention and activity toward those desirable features. See Case Study Below

Case Study:

9098 Tartan Fields Drive

In Contract with Multiple Offers over the Asking price of $1,250,000






Even thought I noted above that there is a Seasonality to Sales this stunning home at 9098 Tartan Fields drive is a perfect example that you can SELL YOUR HOME anytime of the year by identifying the Unique Selling Features of a home and using those features in targeted advertising to drive increase activity to a property and encourage multiple offers.
Details:
When I first met with the owners of this property in October they were hoping to put the house on the market in March or April of next year. Because of its unique selling features of the home I advised that we should at least Test the Market this fall. We utilized PAID Social Media advertising and drove as many Eyeballs and prospective buyers to view the property as quickly as possible. In the first 5 days we had 8 showings and an Open house with over 20 couples touring the home. Will all of this activity and exposure we were able to generate multiple offers and the house went into contract Over the Asking Price was in just 6 days. This is unusual in this when you consider that there are 24 active listings above $1M in the Dublin Market and only 7 Sold in the last 12 months. As you can see the Best time to Sell you Home.....is whenever there are Buyers Ready, Willing and Able to buy it.....
Example of Advertising Results.
These 2 ads were seen by over 18,000 people in Central OH and over 5,400 prospects engaged with the ads or clicked for "More Information)


Download the Complete Market Report for Tartan Fields (PDF)

Tartan Fields 2017 Market Report Homes listed under $599K




Thinking about Selling?
Check out what your home might be worth in today's market.

or Click Here to See All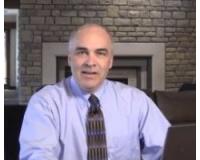 Author:
Andrew Robinson
Phone:
614-323-1249
Dated:
November 17th 2017
Views:
2,294
About Andrew: RE/MAX Achievers- Team Leader AmazingPowellOhioHomes - Executive Level Real Estate Representation ...